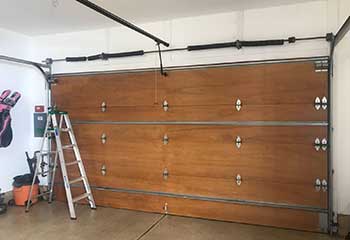 Garage Door Spring Replacement
Customer Issue: Mrs. Santasuosa noticed that her family's garage door springs were getting noisier, and more worn and uneven looking.
Our Solution: The first step with spring replacement after disconnecting the garage door and opener is always to ease the tension out by adjusting the caps. Once both springs were loose and the tangles all lax, it was time for us to remove them, oil their housing unit, and install the new pair for testing.
Chandler Santasuosa
- Cedar Hills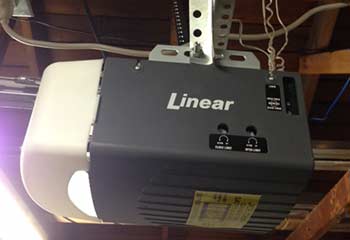 Opener Installation
Customer Issue: Mr. Fennich knew he was getting a house whose garage door opener had just been thrown out, and wanted a new one installed as soon as he moved in.
Our Solution: A Linear Pro Access LDCO850 smart belt-drive opener satisfied the customer's desire for a quiet, wifi-connected model that would last a long time. Our team installed and tested it for Mr. Fennich to ensure he could start using his garage door automatically via a remote control or his smartphone.
Tobias Fennich
- Highland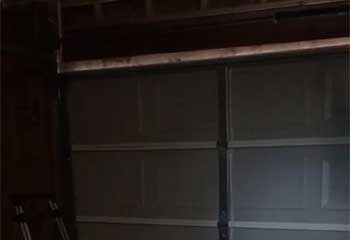 Panel Replacement
Customer Issue: Old and damaged door panels.
Our Solution: We removed the old sections and then installed new ones of a matching design in their place. Then we made sure they could fold correctly as the door closed and that there was no light getting through any gaps.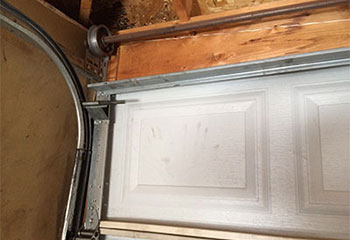 Cable Replacement
Customer Issue: Broken garage door cables.
Our Solution: We made sure the door was fully closed before disconnecting the damaged cables. We then fitted new units in their place, making sure to loop them properly over their drums. The door was able to return to its normal operation afterwards.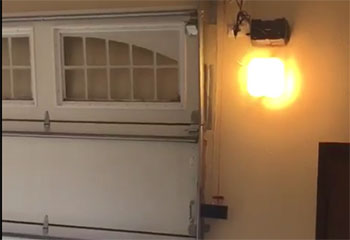 Garage Door Troubleshooting
Customer Issue: Door kept reversing, but the sensors weren't misaligned.
Our Solution: We checked the opener sensors first, but their lenses weren't scratched and their alignment was correct. This led us to examine several other parts of the door until we finally discovered some bending in the tracks, which was preventing the rollers from moving. We straightened those out and the door was able to close easily again.